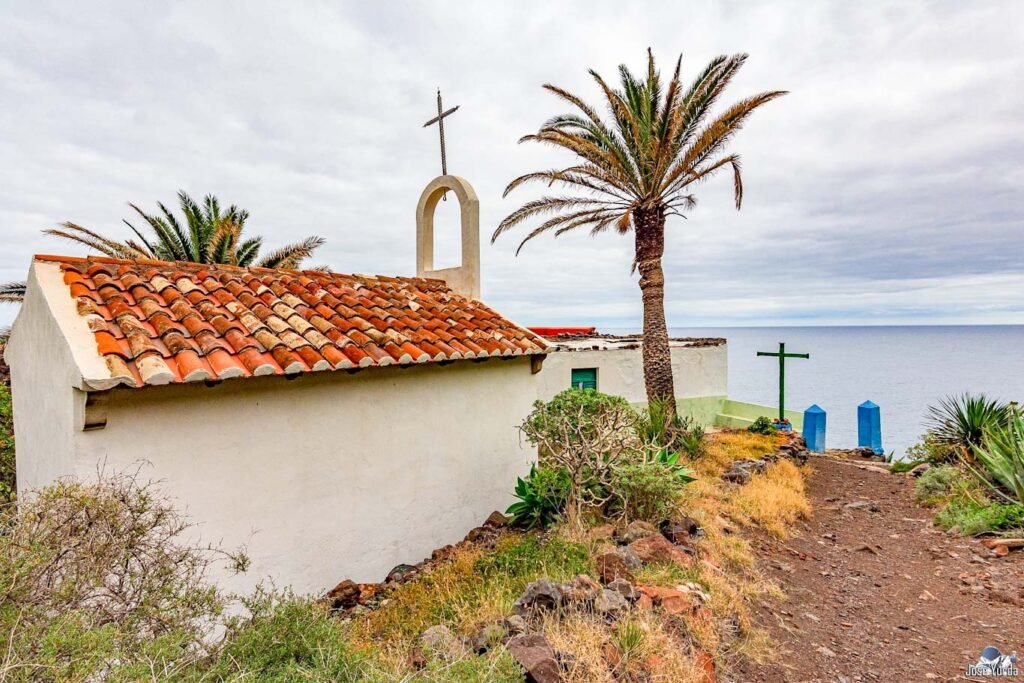 Anaga
The Roque Bermejo | Anaga Rural Park.
Is a population entity administratively belonging to the Anaga district of the municipality of Santa Cruz de Tenerife.
It is a small coastal hamlet in the Anaga massif that, although it does not have a permanent population, is a second residence for residents of Punta de Anaga or San Andrés.
It has a jetty, a shop and a small hermitage dedicated to the Virgin of Candelaria.
Nearby are the Anaga Lighthouse and the small beaches of Muelle and Roque Bermejo.
The hamlet takes its name from Roque Bermejo, a geological formation located on its coast.
It is located next to the mouth of the Bermejo and La Quebrada ravines, at the easternmost end of the Anaga massif and the island of Tenerife. Located at an average altitude of 37 meters above sea level, it is about 35 kilometers from the municipal capital.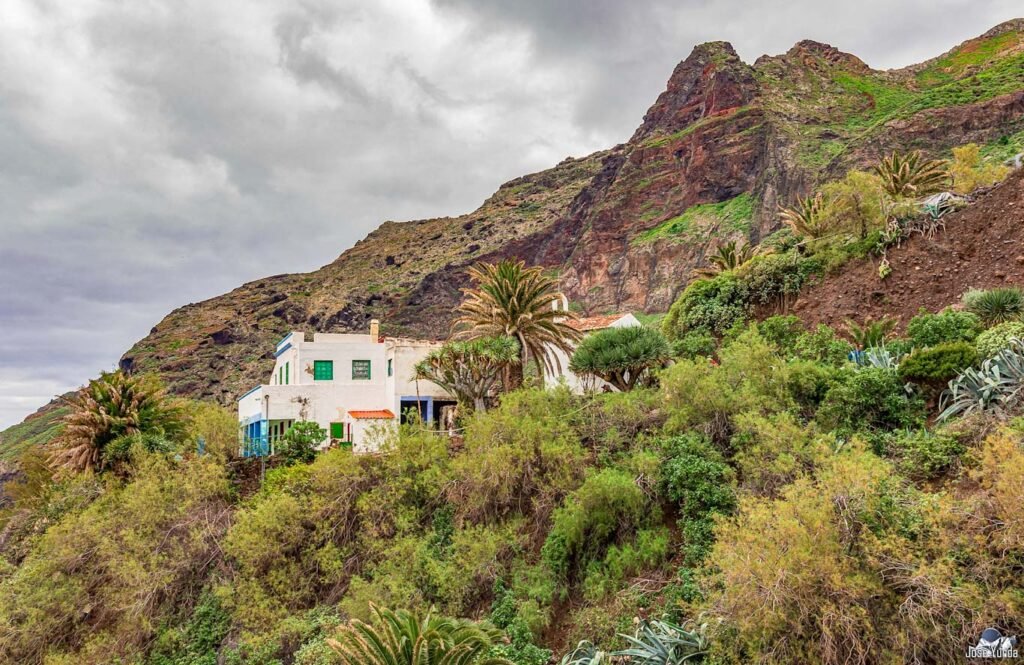 Photography José Yurda
---

In its landscape, the rocky elevation known as Roque Bermejo or Corcovado stands out, which gives the village its name.
The Ossuna family was the owner of the local hacienda, known as Hacienda de Anaga, until the middle of the 20th century, when it was transferred to the Bishopric of Tenerife.
Hermitage was built in 1934.
In 1994 it became fully included in the natural space of the Anaga Rural Park.
Source: Wikipedia.
---
The Roque Bermejo Map
---
Before you go on a trip, make sure to check out the official pages of the place you are going to.
This will help you to learn the rules set by the authorities and, at the same time, help keep the environment safe.
In general, tourist places have regulations to protect natural spaces.
These norms consist of prohibitions to collect plants or animals, or to enter certain areas.
Remember that complying with the rules, but also to contribute to the conservation of the place and its biodiversity.
So, if you visit him, be responsible and comply with the rules of the authorities.
And don't forget to look at the oficial pages.
---
The Roque Bermejo
---
The Roque Bermejo | Anaga Rural Park