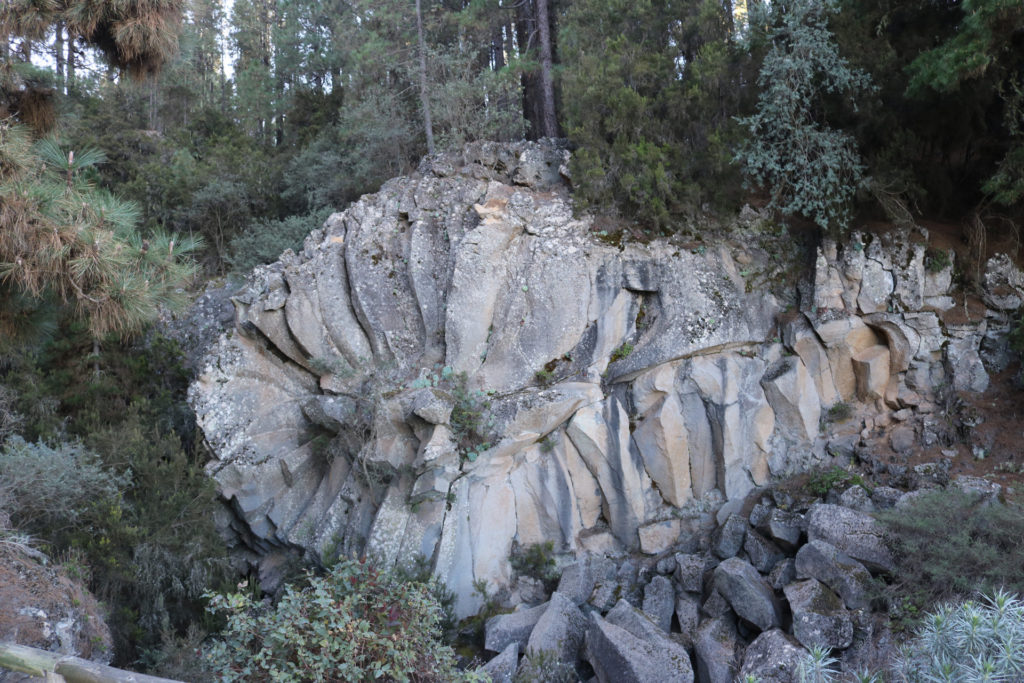 Viewpoint of the Stone of the Rose 🌋
Volcanic origin
Viewpoint of Piedra
The Mirador de la Piedra de la Rosa, a place that you can find on the road to the National Park of Las Cañadas del Teide, TF-21 de La Orotava.
It is the result of a combination of processes that began when the lava flow that formed this unique structure cooled.
When the lava is solidifying, its mass contracts and cracks, so when the rocks are exposed to the elements they tend to fracture and sometimes adopt characteristic shapes.
Tenerife is an island forged by the fire of the volcanoes and it gives you the possibility to see these sculptures in its landscapes. Honestly, you are going to fall in love with this beautiful land.
If you dare and want to visit these places, do not leave the remains of garbage that you may generate and respect the natural environments.

Information from the panel of the Island Council of Tenerife.
Photograph by Samuel García Herrero.
How to get to the viewpoint of Piedra de La Rosa
LA TEJITA BEACH – EL MÉDANO
La Tejita beach is located in El Médano, Granadilla de Abona, next to the volcanic cone of Montaña Roja. It is one of the most beautiful beaches on the island of Tenerife. We leave you the following link so that you know a little more about this wonderful beach in Tenerife. La Tejita beach.