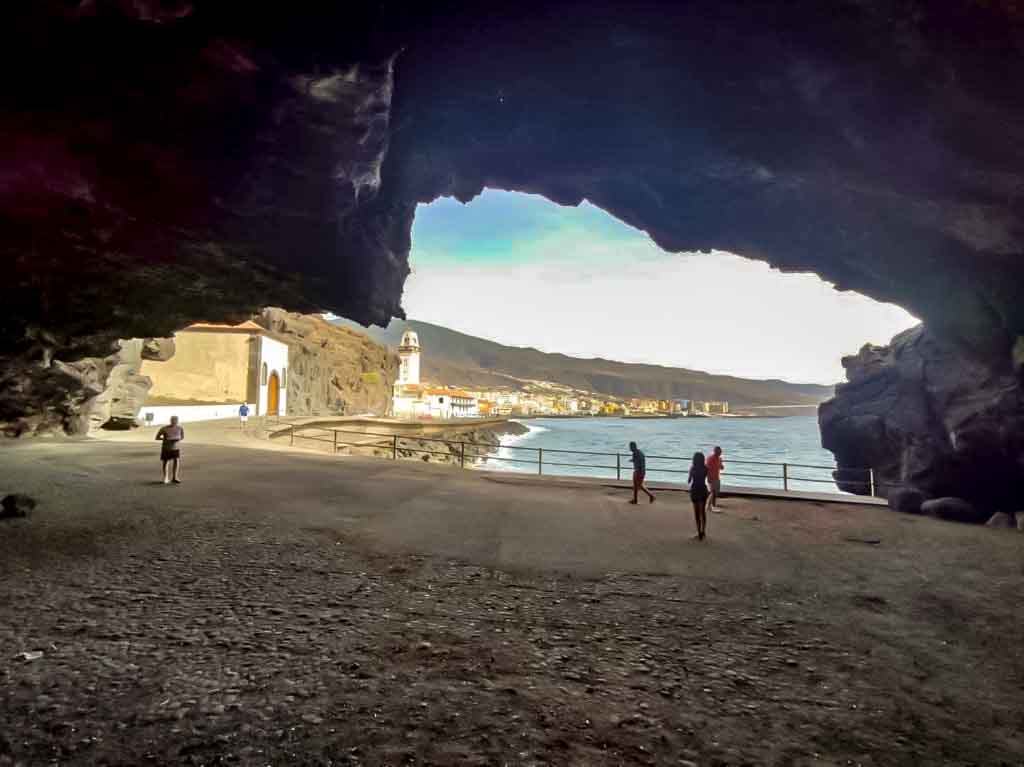 The Legend of the Virgin of Candelaria.
The Cave Achbinico or San Blas Cave is a venerated Catholic holy place situated in Candelaria in the Tenerife Island.
Tolds immense historical and archaeological value, being the first place where the Guanches, the first inhabitants of Tenerife, worshipped the Virgin of Candelaria prior to the European invasion. Furthermore, it was the first Christian temple constructed in the Güímar Valley after the definitive union of the island to the Crown of Castile at the close of the 15th century.
The cave-hermitage has been included in the protected environment of the Well of Cultural Interest of the Sanctuary of Candelaria since 2005.
This area is located at the end of Paseo de San Blas, at the back of the Basilica de la Candelaria and under a coastal cliff of La Magdalena. The cavern, which is hidden because a brick building is connected to it, is long and deep, facing east. Its dimensions are 14 meters long and 6 meters wide, with a height between 3 and 6 meters.
Source: https://es.wikipedia.org/wiki/Cueva_de_Achbinico
---
TAKE A VIRTUAL LOOK AT THE SAN BLAS CAVE IN CANDELARIA.
---
Achbinico or San Blas Cave.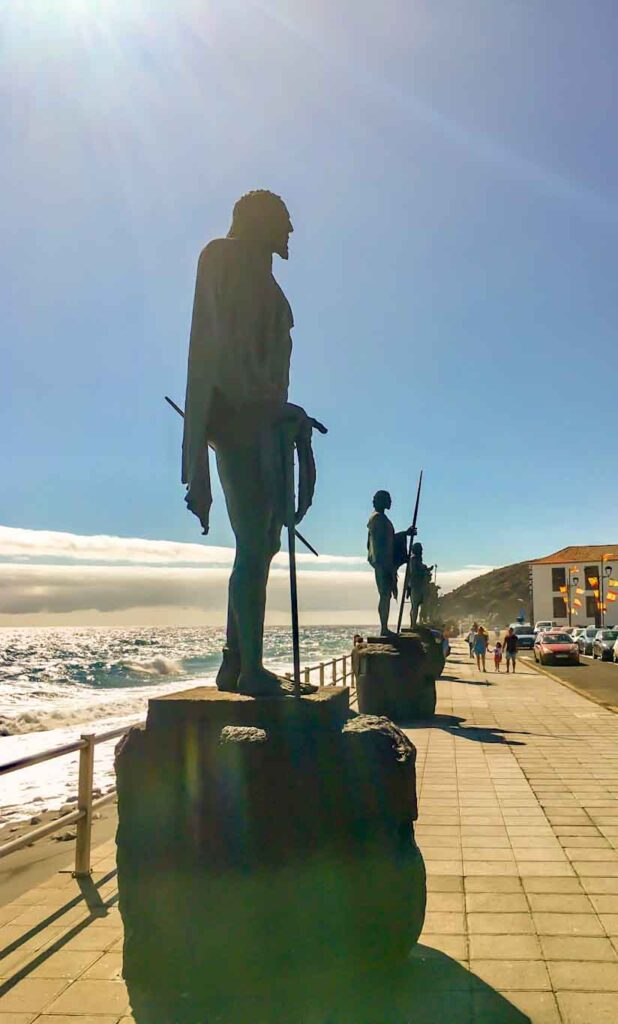 ---
---
MAP OF THE ACHBINICO OR SAN BLAS CAVE
---
Achbinico or San Blas Cave (Candelaria).
---
Achbinico or San Blas Cave.
---
The island of Tenerife is an amazing place to visit. There are many beautiful places to see, and the people are friendly and welcoming. We hope that one day you will be able to visit the island and enjoy these places for yourself.
Some of the places you can visit on the island are the capital, Santa Cruz de Tenerife, Las Teresitas beach and the Teide National Park. Santa Cruz is a beautiful city with much to see and do. Las Teresitas beach is perfect for relaxing and enjoying the views. And the Teide National Park is a must for lovers of nature and hiking.
When you visit Tenerife, you will be able to experience the best of what the island has to offer. We hope you enjoy your stay here and that you visit us again soon.
---
Achbinico or San Blas in Tenerife.
---
2 ARTÍCULOS DESTACADOS DE VEN DE VISITA A TENERIFE.
Achbinico or San Blas Cave (Candelaria).