NATURAL POOLS OF TENERIFE
The natural pools of El Caletón is a bathing area, made up of several pools of natural origin, located in the municipality of Garachico on the island of Tenerife.
Next to the pools is the Castillo de San Miguel.
Garachico is a town with great charm that belongs to the north of Tenerife.
The pools originated from the lava from the eruption of the Trevejo volcano in 1706.
When the lava came into contact with the sea water, it solidified, giving rise to these capricious volcanic forms that are so beautiful in El Caletón.
Photographs by Andrés Lemus.
---
In the following video, Gerardo Oronoz shows us how to enjoy this volcanic natural space. He has a great time, bathing in these natural pools.
The municipality of Garachico is an exceptional place, it has a lot of history and has been awarded as one of the most beautiful towns in Spain. Undoubtedly, the day you come to spend a good vacation on the island, mark this beautiful municipality of Garachico on your visit route.
---
How to get to the Natural Pools of El Caletón:
---
What should you do if you visit the El Caletón Natural Pools?
Remember if you visit these pools, to comply with the rules established by the authorities. Look at them on their official pages. Do not damage these spaces and do not leave traces of garbage.
---
---
We leave you the following link to Benijo beach, it is a wild beach that is located on the coast of the hamlet that gives it its name, north of the Anaga district, near the town of Taganana.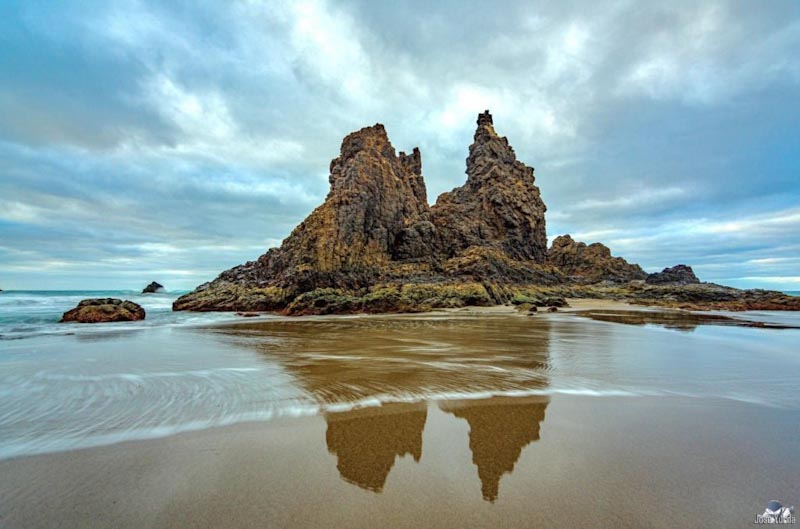 ---
End of the article on the Caletón Natural Pools in the municipality of Garachico.