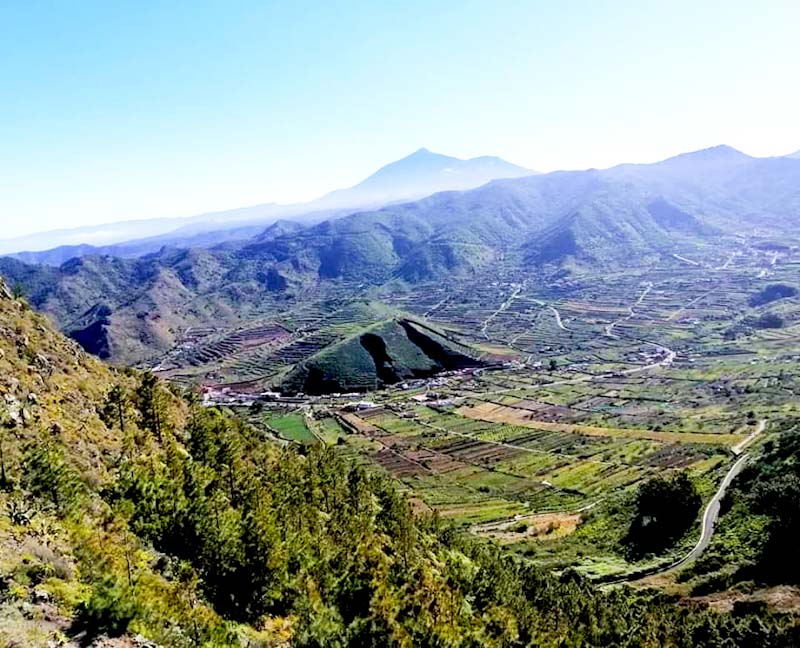 VOLCANOES OF TENERIFE
---
Good View from North
The Palmar Mountain, also known as the mountain of Zahorra, is a majestic natural wonder located in the heart of the Palmar Valley in Buenavista del Norte.
This beautiful valley was formed thousands of years ago when an old ravine was blocked by lava flows from the Palmar Mountain.
The volcanic materials were transported by ravines and were located higher, originating the current valley.
Today, it is one of the most fertile areas of the municipality, especially from an agricultural point of view.
However, between the 60s and 80s, this stunning volcano was utilized as a picón quarry, highlighting its versatility and usefulness even beyond its natural beauty.
As a visitor or resident in the area, exploring the Palmar Mountain is undoubtedly an experience that should not be missed.
Photographs by Gerardo Oronoz.
---
If you come on a trip to Tenerife, be sure to point Buenavista del Norte. This town located in the north of the island is home to some of the most beautiful landscapes on the island. From the quaint streets lined with traditional Canarian architecture to the Parque Rural de Teno, there is plenty to see and do here. Be sure to visit the different corners of Buenavista del Norte that we highly recommend. So why wait? Go ahead and discover this town in Tenerife that will surely leave you speechless.
---
Comply with the rules, see them on the official pages. Do not damage the spaces you see and do not leave traces of garbage.
Palmar Mountain.
---
Meet the Hostel of Cañadas of the Teide, is a hotel located in the heart of the Cañadas of the Teide National Park.
---
End of article on Palmar Mountain in Buenavista del Norte.