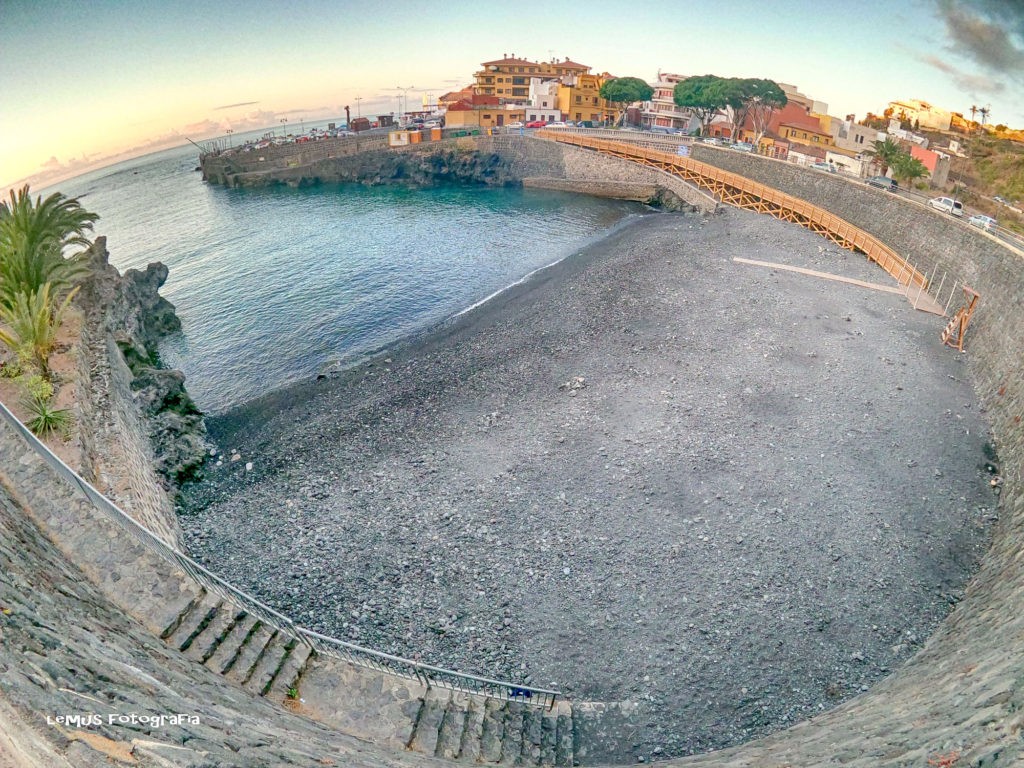 BEACHES OF TENERIFE 🏖️
Old Pier Beach
In the northern municipality of Garachico, famous for its great beauty. It is the ideal place to breathe the aroma of the sea, thanks to its long walk along the coast.
In its historic Pier, you will find the Old Pier beach, a quiet black sand beach.
This 60 meter long beach has been awarded the Blue Flag in this year 2020.
The beach has all kinds of services. You can enjoy a perfect day in a perfect place.
I love Garachico, sometimes I come with my family and we enjoy this historical place that rose from its ashes after the eruption of in 1706.
A few words that I want to comment on and I will always try to do in the different articles that I am going to publish. We must respect our surroundings and not leave the garbage that we may create when we eat a sandwich, drink a cold beer or soda, we must be aware that we do a lot of damage to the ecosystem if we leave that waste.
---
The Old Pier Beach.
---
The beach has bins and containers where you can throw away that garbage that you can generate. Comply with this Please.
It also complies with the standards currently set by the authorities.
Photographs by Andrés Lemus.
---
BEACH MAP OF THE OLD WAY OF GARACHICO
---
Old Pier Beach
---
Old Pier Beach
---
2 Volcanic Sand Beaches of Tenerife with Blue Flag
2 Volcanic Sand Beaches: Tenerife has some beaches that will leave you speechless and some are not golden sand, they are volcano ash. We leave you the following link so that you know them a little more. 2 Volcanic Sand Beaches of Tenerife with Blue Flag
We are a page for photography fans on the island of Tenerife, if you like the non-professional content that we share on social networks, follow us on our Facebook page. You know, Come Visit Tenerife.
End of article Old Pier Beach.