Tenerife Beaches.
---
Bollullo Beach is a beach with an authentic natural charm in the north of the island of Tenerife.
It is located on the edge of a cliff in the El Rincón área in the Villa of La Orotava.
Is made of dark volcanic sand and contains spectacular volcanic formations in its surroundings. It is a spectacle of natural origin.
Its natural Canarian essence is impressive, you Will love it.
When you go to the beach, you will feel like you totally disconnect from any noise in the city and you will appreciate how nature surrounds you.
Of course, its waves are quite strong, you must be careful and respect the safety regulations indicated by the authorities.
Always remember to respect the natural environment and do not leave garbage remains.
To enjoy surfing, it is the ideal place to do this sport.
One enjoys this beach in La Orotava.
---
Bollullo beach in La Orotava.
---
---
Photographs by José Yurda.
---
How to get to El Bollullo Beach ❤️💚💙
---
Impressive sculpture of volcanic origin on the beach of El Bollullo. It is a beach with a volcano flavor.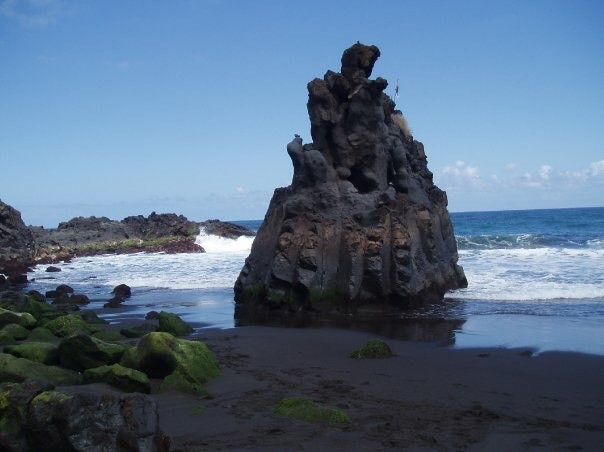 ---
What you should do when you visit El Bollullo beach in the north of the island of Tenerife.
We must always comply with the rules indicated by the authorities. Look at them on the official pages. Be very careful when taking a bath, look at the color of the flags, do not take risks if the sea is in bad conditions, in the north of the island there are more marine currents. Do not damage this natural space and do not leave traces of garbage.
---
End of the article on Bollullo beach.