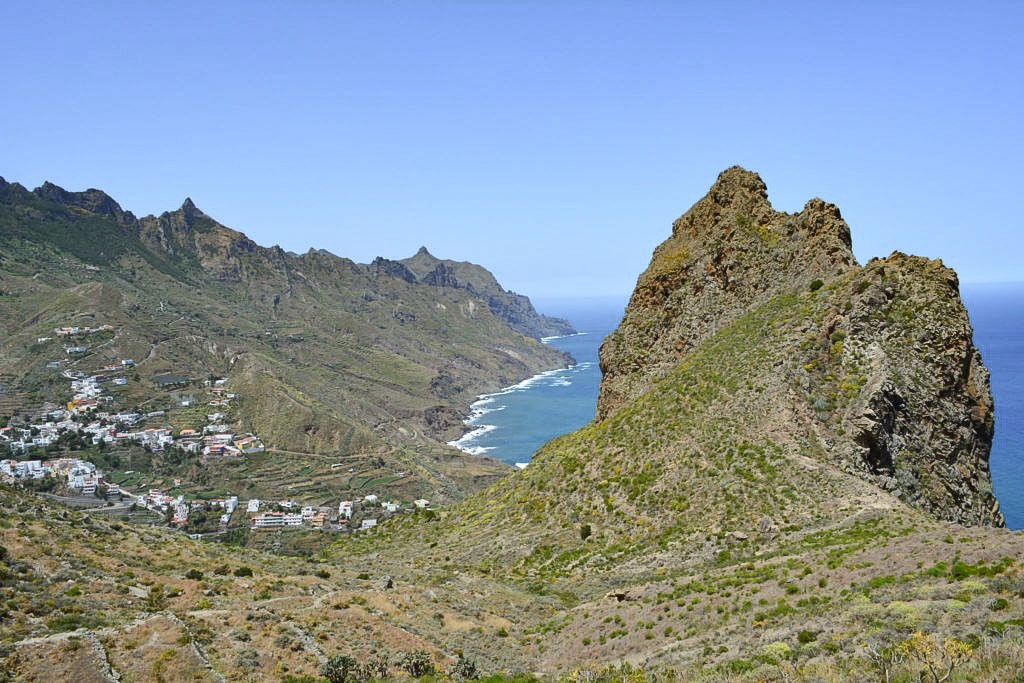 Taganana what to see.
Taganana History.
Is a population entity of the municipality of Santa Cruz de Tenerife, on the island of Tenerife.
It is one of the most important towns in the Anaga massif and one of the oldest towns on the island, being also an independent municipality throughout the 19th century.
The name is of Guanche origin, some authors relating it to the word anagan which means 'surrounded by mountains', or tagănan, 'climb' or 'Hill'.
It is located in the valley of the same name, on the northern slope of the Anaga massif, 24 kilometers from the center of the municipal seat. It has an area of 10.21 km² and is located at an average altitude of 112 meters above sea level.
Taganana has the following nuclei: Azanos, Bajo Roque, Church Houses, Camino Houses, Cruz Vieja, El Cabezo, El Calvario, El Cardonal, El Chorro, Fajanetas, La Chanca, La Cuestilla, Lomo Blanco, Lomo los Lirios, Los Naranjos, Mazapé, Portugal, Roque de las Bodegas, San Antonio and Tachero.
Source of information:https://es.wikipedia.org/wiki/
---
TAKE A VIRTUAL LOOK AT TAGANANA.
---
Taganana History – Santa Cruz of Tenerife.
---
---
Anaga town
Photographs by Marco Glez.
---
---
Taganana – How to get there:
---
Sunset in Taganana – Photographs by Aitor Perdomo Sosa
---
Anaga is a magical natural and historical place on the island of Tenerife. With its many farmhouses, it has been an important part of the island's history. Nowadays, it is very popular for its beauty and uniqueness.
As you walk through Anaga, you will notice the different hamlets. Everyone has his own story to tell. You will also see the many animals that call this place home. Among them there are goats, chickens and even donkeys.
The views from Anaga are impressive. You can see the ocean in the distance and the mountains surrounding the island. It is an amazing place to visit and you will never forget your stay here.
---
Taganana History – Santa Cruz of Tenerife.
If you visit Taganana, remember to comply with the rules established by the authorities. Check them out on their official pages. Do not damage these spaces and do not leave trash remains.
---
Taganana History – Santa Cruz of Tenerife.