RURAL PARK OF ANAGA 🌳
The Anaga Rural Park is one of the most magical places that exist on planet Earth.
A spiritual site that makes you fall in love as soon as you see it and it doesn't matter if you are a resident or a visitor to the island, that feeling completely approaches you and takes you to another dimension.
There are moments that we need to disconnect from what is happening in our lives and more with the current situation. Anaga is the ideal place for your mind to travel and be free from all the negative.
When looking at the photographs of Aitor Perdomo Sosa, it makes me feel for a moment that feeling of freedom. It gives you that desire to breathe the air of Anaga and to feel the breeze of the Atlantic Ocean.
---
Anaga Rural Park in Tenerife Island.
---
---
---
Anaga is a Paradise located in the north of Tenerife that was declared a Biosphere Reserve on June 9, 2015, it is the place in Europe that has the highest amount of endemisms.
It is the ideal place for that painter who loves nature. His drawings would be unpublished, thanks to the contrast of Anaga's landscapes, its green mountains that play with the black volcano ash color of its beaches, and in the background, the blue that gives life to the Atlantic Ocean.
If one day you can come to visit the island of Tenerife, when you are arriving on your flight, look out your window, you will see Father Teide at the top touching the sky. But also, it will highlight a mountainous paradise on the most northwest side of the island, you will know that you are seeing a magical place called <Anaga>.
---
Images for Anaga Rural Park.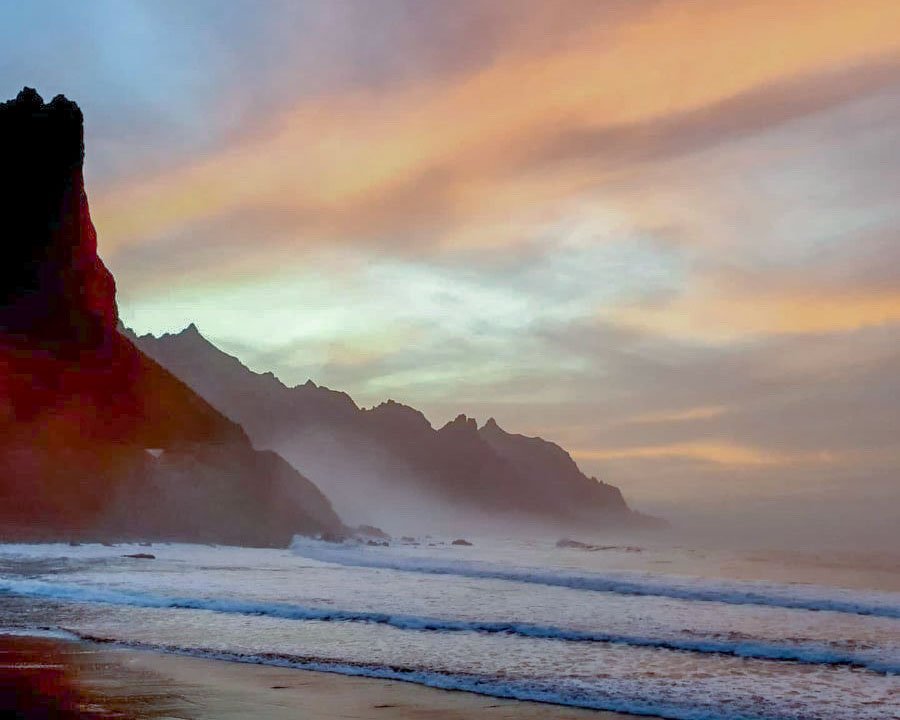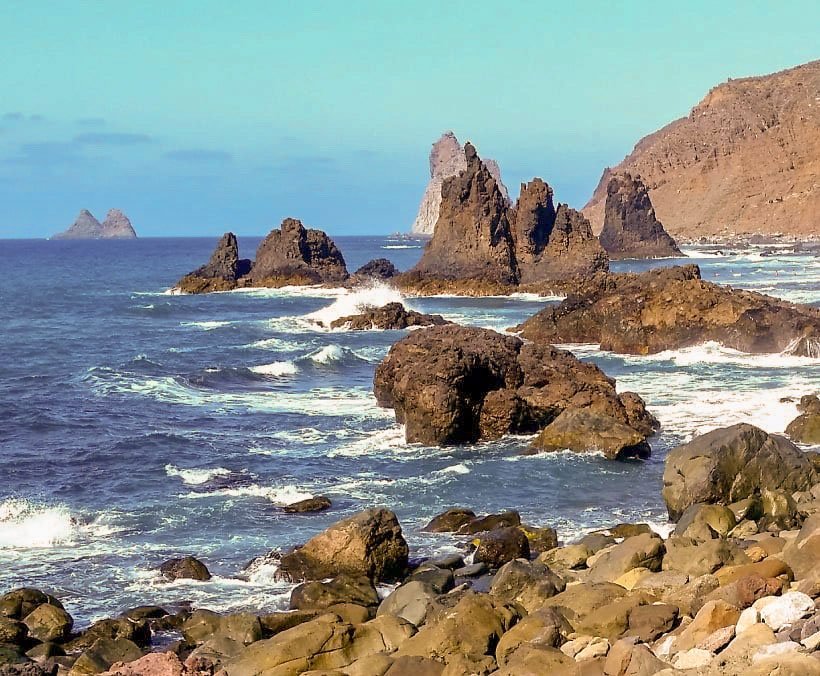 ---
Anaga Rural Park
---
Photographs by Aitor Perdomo Sosa.
---
How to get to the Anaga Rural Park:
---
---
What you should do if you go to Anaga Rural Park.
Comply with the rules and if you don't know them, look at them on the official pages. Do not damage the spaces you see and do not leave traces of garbage.
---
End of article Anaga Rural Park..