The Giants in Tenerife.
Los Gigantes cliff are one of the natural wonders of the island of Tenerife. These cliffs of volcanic origin, whose vertical walls reach heights of over 600 meters, extend along the west coast of the island, covering territories of the municipalities of Buenavista del Norte and Santiago del Teide.
These vertical walls are a true sight to behold, especially when viewed from the sea, since from there you can see their imposing presence and the impressive sensation of being in front of a natural wall of great proportions.
The Teno Rural Park, to which the Los Gigantes cliffs belong, is an area of great ecological value.
---
How to get to Los Gigantes cliffs?
Through the hiring of boat excursions, you will see it in first person. You can do it from the town of Los Gigantes or from Punta de Teno. Even from those two places, you can take some spectacular photos, since you can see an incredible image.
---
Guanche history in Los Gigantes Cliffs.
In pre-Hispanic times, the Guanches, the ancient inhabitants of the island, knew these cliffs as the "Wall of Hell" or "Wall of the Devil", due to the almost impassable appearance they present towards the interior of the island.
Only some ravines such as Carrizales, Juan López, El Natero, Barranco Seco, among others, make their way between the cliffs, leaving small sandy or natural gravel beaches at their mouths, which are frequented by pleasure boats.
---
Los Gigantes Cliff in Tenerife.
---
Under the sea, the Los Gigantes cliffs are not vertical, but descend in a steep descent towards the seabed of the area, which has a depth of only 30 meters.
The seabed of Los Gigantes is very rich in species and attracts many divers who want to enjoy its beauty and natural wealth.
Source: Wikipedia
---
Los Gigantes cliffs Tenerife.
---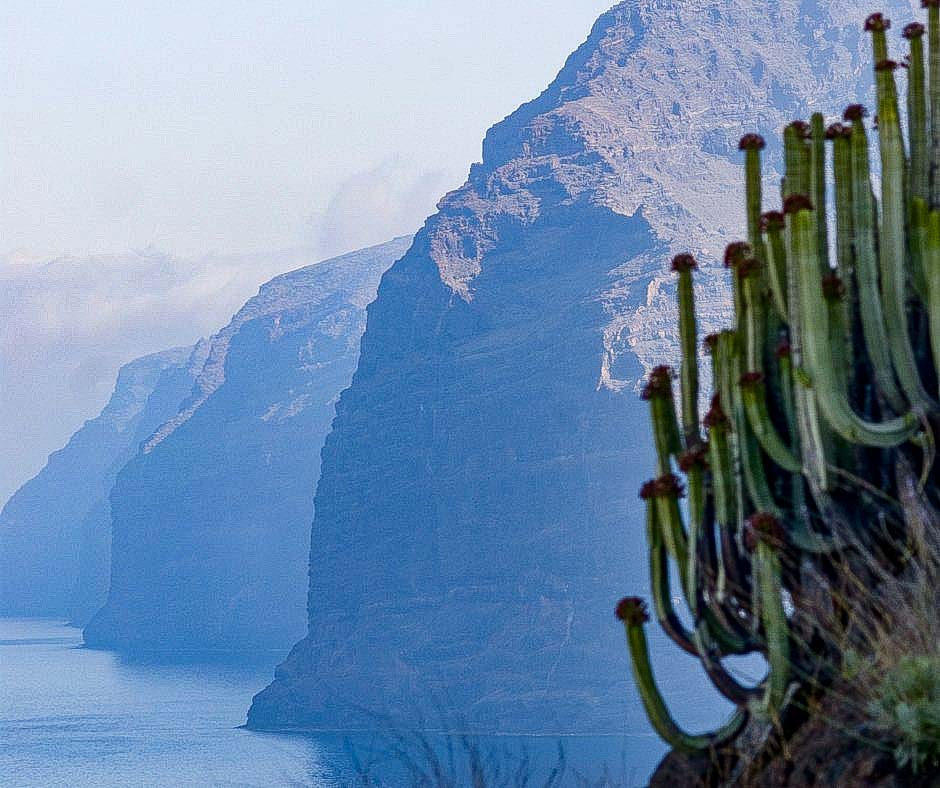 ---
Los Gigantes Cliff how to get there:
---
When visiting wilderness sites, it is important to know that we have a responsibility to protect it for future generations. It is important that you comply with the regulations to guarantee the sustainability of natural spaces and avoid damage to the environment.
To find out about these rules, we recommend that you look at the official pages, where you will find all the information you need to enjoy nature responsibly.
Also, do not leave garbage in the places you visit, as this can harm the local ecosystem.
Remember that each of us can make a difference and help protect the environment.
---
Los Gigantes cliff in Tenerife.
---
Los Gigantes cliff
---
Discover the best of the island:
Los Gigantes Cliff.