BEACHES OF TENERIFE 🏖️
The Views Beachit is an artificial beach located in the south of Tenerife. It is one of the beaches in the tourist area of The Christians, in the municipality of Arona.
It is very frequented by both residents and visitors. Something normal, it is a spectacular beach.
Through a promenade it is connected to the neighboring beaches of The Christians and The Nightgown, also with the attached tourist area of The Americas Beach.
---
The Views Beach – South of Tenerife.
In the center of the beach an artificial island emerges that acts as a fountain, of sea water that drives it around it.
It gives you the possibility to rent different sports and water activities services.
The beach has all the services to make it as comfortable and safe as possible for you.
Of course, when enjoying the bath, you should always be careful.
This beach has been awarded the Blue Flag by the European Foundation for the Environment (FEE) for several years. You can already imagine what a piece of beach it is and the people who have been able to bathe on the beach have loved it.
Photographs by JMargarita Acosta.
---
How to get to The Views Beach:
---
If you visit this beach, remember to comply with the rules established by the authorities. Check them on their official pages. Don't leave trash.
---
Impressive pools and natural pools on the island of Tenerife.
The Views Beach
---
We leave you the link to one of the most popular beaches in Tenerife, The Tejita Beach. It is a beach in Tenerife that will make you dream.
Respect the natural environments and comply with the rules established by the authorities.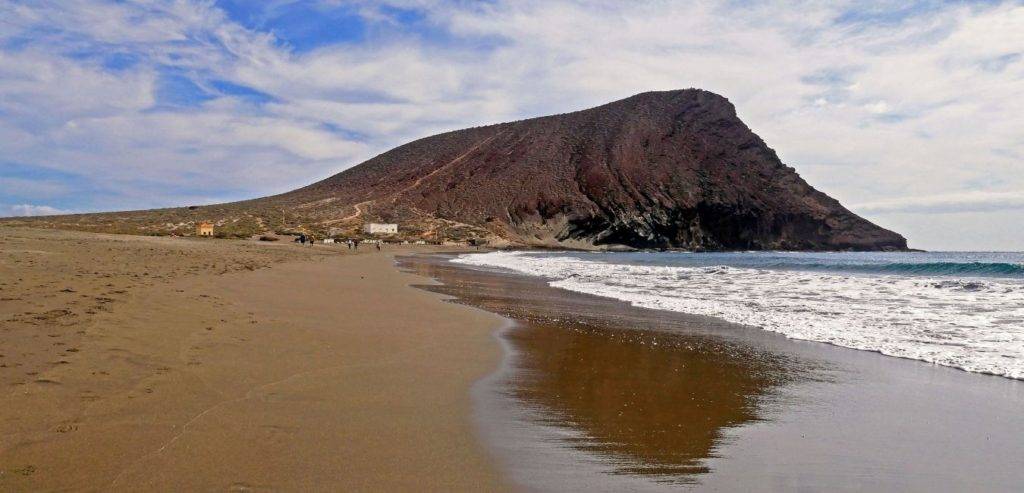 The Views Beach.