Teide National Park 🌋
The Teide cable car is located in the Teide National Park in Tenerife, being the highest cable car in Spain.
It ascends from the base station, located at 2,356 meters above sea level on the slopes of Teide, to the La Rambleta station at 3,555 meters above sea level and only 163 meters from the top of the volcano, saving a difference in altitude. 1,199 m.
The 2,482-meter course lasts between eight and ten minutes at a maximum speed of 8 m / s. It has a capacity of 44 people per cabin.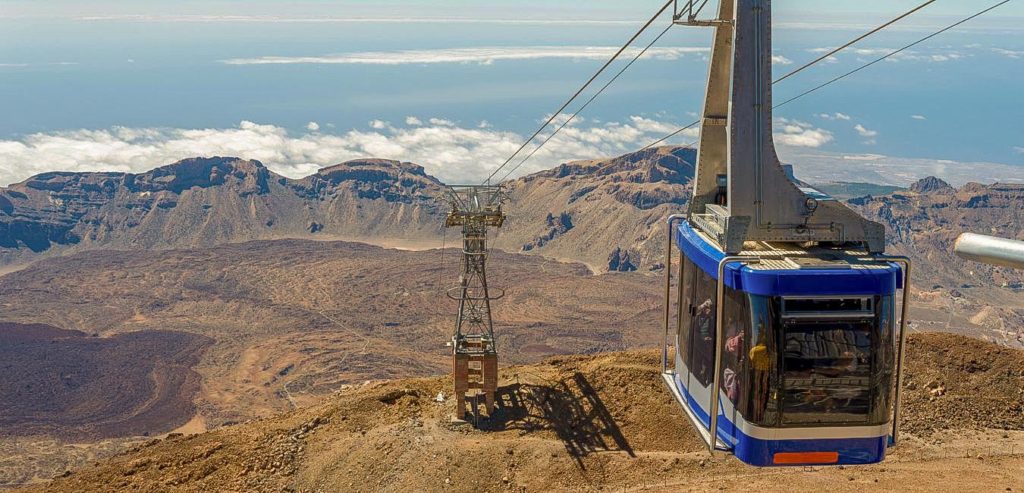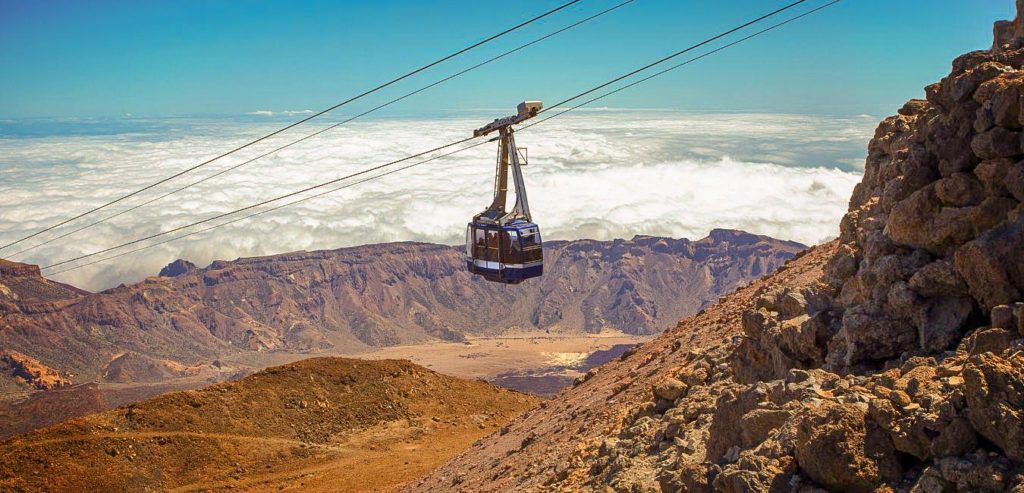 The history of the cable car begins in 1929, when the lawyer Andrés de Arroyo González de Chávez, inspired by the German funiculars in the Zugspitze region, plans to build a funicular on the Teide at all costs.
The project will be developed by the civil engineer José Ochoa Benjumea in 1930, after conducting various studies in Switzerland, Austrian Tyrol and Germany.
After many years of management at the highest level and changes to the original project, Sociedad Teleférico al Pico Teide, created on October 15, 1959 to operate a cable car service, manages to exchange with the City Council of La Orotava the land necessary for construction. in exchange for a school already built in Aguamansa and about 800 m² of land.
Do you want to know the highest peak in Spain? Climb more than 3,500 meters with this trip to Teide, which includes entry and cable car pick-up from various points in the north of Tenerife.
Currently, the facility is operated by Teleférico del Pico de Teide, a public limited company incorporated in August 1971 of which Cabildo de Tenerife owns 49.44% of the shares (data from 2008). Cable car concession ends in 2037.
The cable car currently has two stations. The base station is approximately 2,356 meters (7,730 feet) away and is accessible by car. This station has around 220 parking lots, a bar, a restaurant and a souvenir shop.
Source of information: https://es.wikipedia.org/wiki/Telef%C3%A9rico_del_Teide
---
Don't complicate yourself and reserve Entrance to the Teide cable car + Hiking to the peak.
---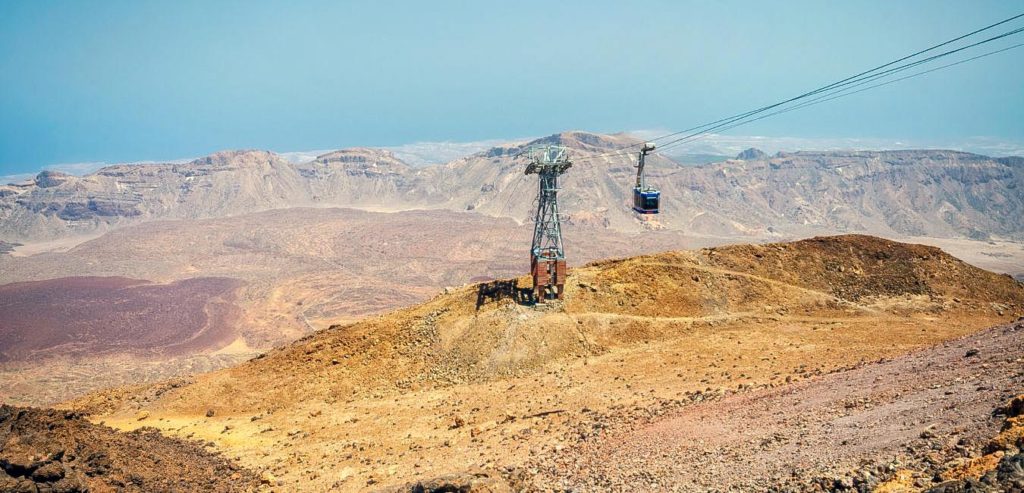 ---
How to get to the Teide Cable Car 🚡
---
If you visit the Teide National Park, remember to comply with the rules established by the authorities. Check them out on their official pages. Do not damage these spaces and do not leave trash remains.
---
END OF THE ARTICLE TENERIFE CABLE CAR.